Ready to Change your World?
Discover a complete system for Unlocking Your Unlimited Potential
Eliminate the 4 Enemies of your Success
Activate your Automatic Abundance Attractor
Stress less and live more
Learn to eliminate the language of failure
Achieve balance in Happiness, Health Wisdom and Wealth!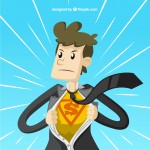 Discover your "WHO"

The one question that changed everything for me allowing me to finally be ME!
  – Dan Beldowicz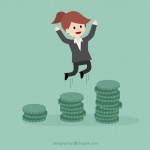 Stop repelling wealth

Tune in to abundance and create a powerful abundance plan worth pursuing
How you will transform through the Law of Being?
Create sustainable change in your life and breakthrough the walls that hold you back.
Current Reality
Discover where you are…
for REAL, if you way isn't
working…why are you here?
The Journey
Discover where you are…
for REAL, if you way isn't
working…why are you here?
Who are you Being

You aren't being true to
yourself…find out why and
how to let the true you out!
Being at Choice
Unlock your potential by
taking control over one of
the most important
aspects of your life.
Being Conscious
Prevent worry, fear, doubt,
anger, victimization, guilt,
and other destructive thoughts.
Being Abundant
Get the 5-Step process for
creating success and
attracting abundance.
Being Happiness
Find the 10 secrets to
happiness and how to
effortlessly live a positive,
abundant life.
Being Health
Listen to the warnings
signs your body is giving
you and transform your
health.
Being Wisdom
Get the F.A.C.T.S.,
discover self-mastery, and
tune into wisdom.
Being Wealth
Shift your money mindset
and get the secrets to
wealthy abundance.
Being the Change
Be able to share you,
the real you without
worry, fear or doubt.
What you get with the Law of Being?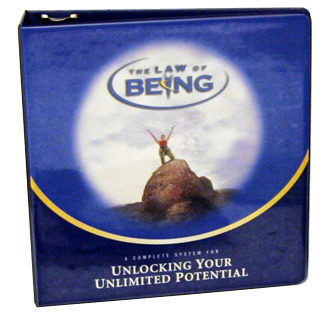 Law of Being
Work Book
A 200+ page full-color Self-Mastery Workbook so you can take this work further and more fully implement the Law of Being into your life.
11 Law of Being CD's
11 Audio CD's that walk you through a step-by-step system for unlocking your true potential.  Your personal guide, Bruce D. Schneider, explains all the concepts, principles and exercises, and helps you make the Law of Being work for you to create abundance in happiness, health, wisdom and wealth.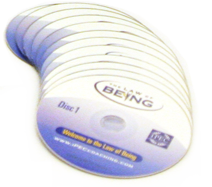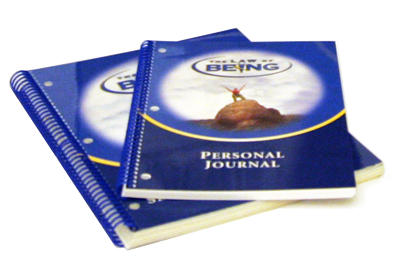 Law of Being Journal
A personal journal that will help you track your progress and continuously increase your awareness of "who you are being" at each moment.
Bonus – The ______ Technique
A bonus CD containing the most powerful technique available for manifesting what you desire.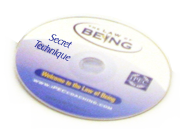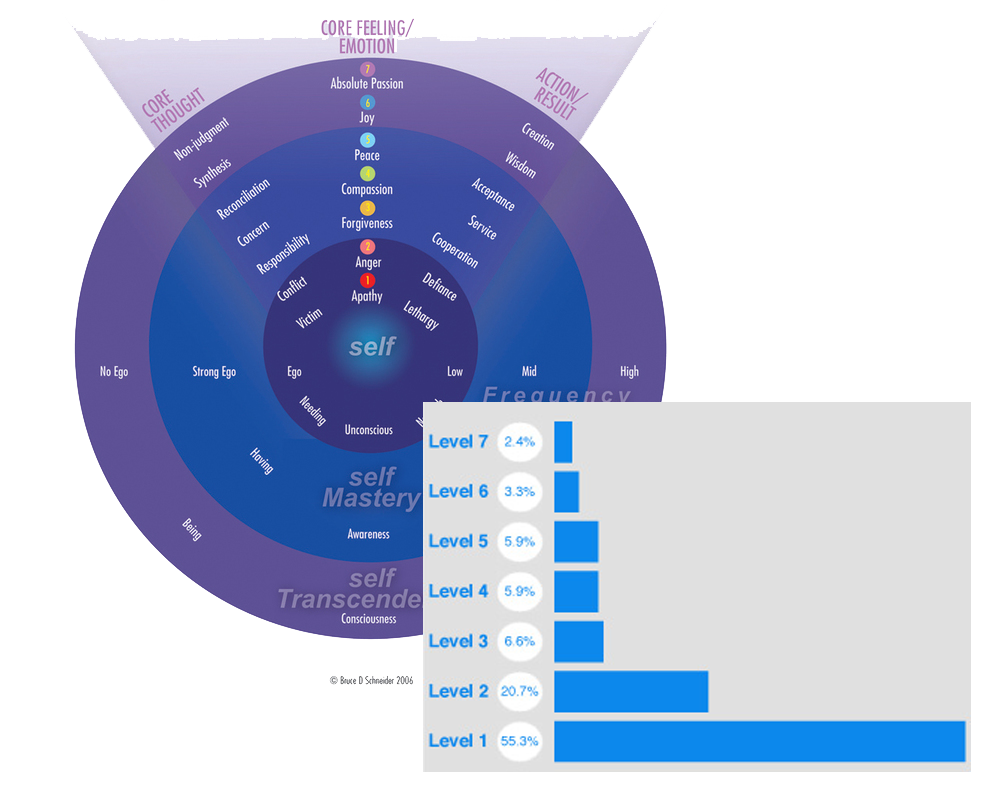 Bonus – Energy Leadership Index Assessment
There are no limits as to the potential growth that you can achieve. Discover the energy that is holding you back and learn to create happiness, health, wisdom and wealth in every area of your LIFE!
Bonus – Energy Leadership Book
A copy of the fast-selling book, Energy Leadership, which will further deepen your understanding of how our Energy and thoughts shape our reactions and thus our results.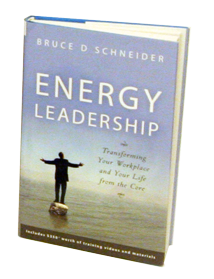 Energy LeadershipIndex Only

$97 Usually $139

Online Assessment
Personalized Results
Recorded Debrief

Over 30% Off

Most Popular

Law of Being Self Study Course

$497 Usually $697

1 - LIVE one-on-one 60 Minute Debrief
220 page Workbook
11 Law of Being CD's
Law of Being Journal
Secret Manifestation CD
Personalized Online Assessment Results

Over 25% OFF!

 

16 Weeks of Law of Being Coaching

$1997

1 - LIVE one-on-one 60 Minute Debrief
16 - LIVE one-on-one 30 minute sessions
220 page Workbook
11 Law of Being CD's
Law of Being Journal
Secret Manifestation CD
Personalized Online Assessment Results