Online Presence Options for Today's Small Business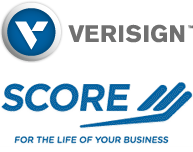 The advantages the Internet offers are exponential and can help a small business not only get off the ground, but thrive in a competitive marketplace. But what's the best way for you to establish an online presence?  Is a website right for your business?  Or are there other ways that better fit your needs?
In this webinar, sponsored by 
Verisign
, we'll take you through three options you can leverage – professional email using a branded domain name, web forwarding to an alternative web presence such as social media, and creation of a business website.  By the end you'll understand the ins and outs for these three options, as well as their importance in helping you gain credibility and exposure to your prospective customers.
The goal is to equip you with the information you need to determine an online presence strategy that's right for your business.
Topic and Speaker Ratings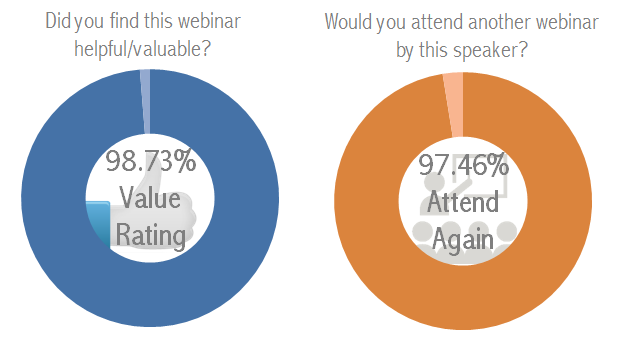 What Attendees Thought
I think I missed one of the questions about using a link to a Facebook Fan Page…so I will re-listen to the workshop once the link is provided.
excellent!
please send the recorded video to review again, thanks !
My slides did 0t advance so I am looking forward to accessing the slides later.
Thank you! Very helpful.
Very helpful – thank you!
Excellent – very practical, easy to understand especially so for the inexperienced with Internet, social media, etc. Very informative – thank you.
Very good!
It was excellent. Great statistics and information.
Great presentation!
definitely will listen again to this webcast as it was very technical and had so much info.
very informative
Great job, very helpful. Thank you.
I would've appreciated an answer to my question
Great presentation.
thank you!
He covered a lot of information, but I would have like go throught presentation a little slower.
Great!!!!
The content was very good. There were problems with the audio for the first 20-30 minutes but then it was fine without it going in and out with the audio. I liked the ability to hear and see the presentation and also asking questions online
This is my second webinar and like the first one I had audio fade out where parts of the presentation could 0t be heard, sometimes up to about 30 seconds of dead air. 0t sure if this is global or just on my pc, but I did find it very aggravating.
"Please talk slower especially when mentioning website url names.
Peope are taking 0tes–or trying to."
I really appreciate that you put these presentations on and for free. That is so awesome. Presenters are wonderful, k0wledgeable, and they are here to learn us (lol), ok, to teach us. 😉
"Excellent, focused and well done. Would love to have a copy of the slides, since I missed the very beginning of the presentation. Is that possible? THanks, Sandra Elliott
sandra@georgiagamechangers.com
Looking forward to meeting with a SCORE mentor in person. How do I arrange?
Thanks! "
Mr. Beldowicz's presentation was exceptionally informative.
This was very informative to help me get started with the two businesses I have in mind.
A lot of valuable information was presented and it was well-organized.
It was very informative.
Describe product/services common on "Facebook" vs. "Pintrest" vs. Linkdin etc.
Dan was great..
It was very good. I would like to see follow up presentations on the topics discussed.
lots of holes but that might be neccessary – (maybe an actual case could help more)
Very informative and helpful info
Even though I've had a website for over a year, I learned a lot from this webinar to make changes and encourage more people to come to my site. Great Job!
"Very thought provoking. I think I need some prior info I did 0t have before I listened but I will try to play catch up. I will check the web site to see what is offered. This is my first webinar with SCORE. Thanks a bunch.
I would like to answer 1 to next question but I have a ton on my mind right n0w to process. "

Fantastic content and expertise demonstrated by speaker
Great information Thank you
excellent speaker, dissapointed 0ne of my questions I posted were answered
It' is very important to know using social media.
Basics….Nothing new but great perspective
"1 it was very informative, I'd like to thank Mr Dan and score for helping a dummy like me.
I do want a more personal conversation, is anything out there to help one on one that's low cost or free I need hands on"
Great! Thank You!
Dan was very clear and precise and to the point. Enjoyed this one. Since he did 0t get to my question (and this happened in the last webinar also), it would be great if he could repond briefly to each one he did 0t get to individually as a one time response.
Very well presented. Is there a copy of the presentation that can be sent via email?
Excellent
enjoyed the presentation, just listened
The information today was so helpful. Thank you
This was one of the best webinars regarding the different options for creating an online presence that I have viewed.
Excellent presentation and very good moderation of Q&A session. Questions were well-selected and pertinent and the whole hour had a great flow. Gazelle video was hilarious. I laughed out loud. Smart lions, though! They had a great strategy. Thank you!
is there a way to listen to the webinar again. Unable to take 0tes fast e0ugh
It was what a begginer or a seasoned person needs to hear to start or refresh new learning. Your encouagement on where to research was extremely helpful to learn even more. I will be re-viewing your Webinar to jot down more 0tes and hear you a second time around which always brings out more information from the first presentation.
"This was a good presentation, though I do agree that some aspects of a business web presence or the website development stages can be complex; perhaps, too much so for a meeting of this type.
Overall, every SCORE webinar has been highly satisfactory to me. "
It was very useful…
Was really helpfull.
It was ok, I do 0t wish to be too harsh, but it was at an extremely basic level
a lot more informative than i was expecting
Timely
I am designing Business Plans for a Network Monitoring company; and I need all the help I can get on anything and everything!
I found the information very helpful. Thanks you for providing this service.