"Thank you for your presentation, it was a show stopper!!"
- Joy Guiliano
Wake Up On Purpose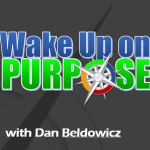 Find Purpose and Passion Everyday
Topic: Motivation & Life Purpose
"There are two great days in a person's life; the day you were born and the day that you discover why."
William Barclay
In this presentation Dan will help you find your inner purpose and passion to reignite that drive that has been last for so long. Discover how  to create a life worth living over again, undo the unlife and Wake Up On Purpose.
Enemies of Your Success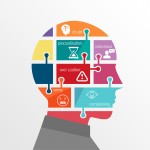 7 Keys to Winning in Life and Business
Topic: Motivation and Inspiration
What separates the "winners" from the "whiners"? Why do some people just seem to have it all together, rocket to the top and have that golden touch?  Everyday, you have to ward off these enemies in order to strive for success, success in life, success in business.  Learn how stay ahead of your enemies and shift from whiner to winner.
If you don't get your enemies… your enemies are going to get you!
Social Media BS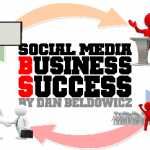 Business Strategies that Work
Topic: Social Media Marketing
After watching hundreds of small businesses struggle with marketing online and fail miserably at it, Dan created a frame work that is easy to understand and simple to implement. "Dan's ability to take out the techno mumbo jumbo and make it easy to understand is incredible!" Dan has worked with companies to create and execute the strategies that create customers. While others are telling you not to sell in social media, Dan finds a way to create a community and build customers.
Success Lessons from OZ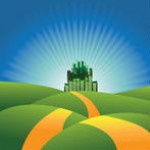 Powerful Lessons in Leadership from a Timeless Classic
Topic: Leadership
Where have all the leaders gone? Far too many organizations are just floating along leaderless. People do not follow titles, they follow courage, and if they would just LEAD then the rest of the organization would follow. In this presentation Dan takes emerging leaders through powerful transformations all based on the timeless classic the Wizard of Oz.

Dan's knowledge and expertise in marketing and social media was extremely helpful in getting my business up and running. A great coach and motivator, he allowed me to break through my inhibitions and embrace the value of social media so that I could move forward with success. His enthusiasm and insight is bar-none!
–  Fran M.
On behalf of PSGCNJ, I would like to thank you for the terrific presentation and for sharing your knowledge about Internet Marketing and Social Networking.  As you can see from the audience engagement, you were a huge hit and we could have spent the rest of the day on Q & A. I am hoping your "invigorating energy" inspired the PSG members to explore some of the other channels related to social networking. You certainly inspired me to keep moving forward in the vast ever changing Social Media universe.
– Audrey Lewis
Dan is a well spoken, dynamic presenter, he is an assured and confident expert on the topic that is so critical to the success of any business in today's market. Thanks to Dan, I've learned a massive amount of information that will help catapult my social media marketing efforts to the next level. I recommend his services to any business that is looking for ways to gain or generate more leads, boost their profits, and enhance their business through social media marketing.
– Tamika Bradshaw